Akim of the Karaganda region met with the governor of the state of Bahia FR of Brazil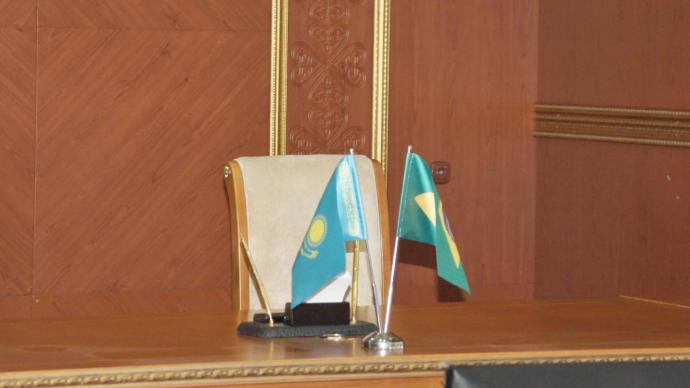 The governor of the state of Bahia FR of Brazil Rui Costa dos Santos visited the Karaganda region as part of the delegation. At a meeting with akim of the region Zhenis Kasymbek, issues of mutually beneficial cooperation between the region and Brazil were discussed.

The head of the region told the guests about the social and economic development of the region and industrial zones with special tax and customs regimes.

- The products of our area are exported to more than 50 countries around the world. Unfortunately, it is not yet on the export map of Brazil. I hope that today's meeting will give a positive impetus for further successful cooperation, - noted Zhenis Kasymbek.

Governor of Bahia FR Brazil Rui Costa dos Santos, in turn, thanked for the warm welcome and the opportunity to establish ties between the countries.

"We have an interest in cooperating with the Karaganda region not only in the socio-economic, but also in the cultural and humanitarian sphere," said Rui Costa dos Santos. - The territory of our state is comparable to France, we have favorable climatic conditions. The economy and industry are quite diversified. The plans are to establish mutual partnership with your region and implement mutually beneficial projects.

Rui Costa dos Santos proposed the creation of a working group with the aim of identifying common points of contact based on the principle of complementarity. In particular, help business representatives communicate with each other.