German investor built the third Solar power plant in Karaganda region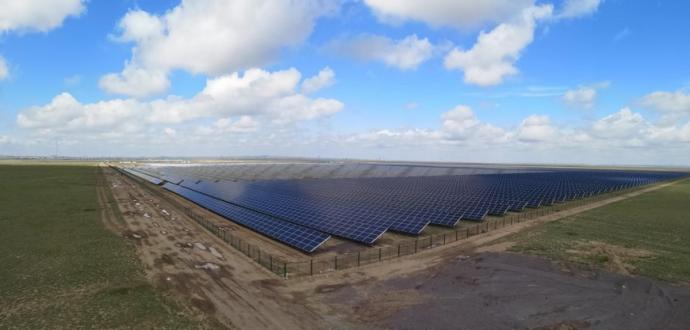 A solar power plant with a capacity of 26 MW was put into operation in Karaganda region. It is planned that the solar Park will generate about 34 million kWh of electricity annually.
"KazSolar 50" LLP investors project was implemented by support of "KAZAKH INVEST" National Company" JSC. It includes the construction of a solar Park with the installation of 62 thousand photovoltaic panels. The total project cost of the station was 5.6 billion tenge. According to experts, the implementation of the investment project will reduce carbon dioxide emissions into the atmosphere by 24 thousand tons per year.
Construction of the power plant began in May 2020. More than 120 Kazakhstan's workers were involved. As of today, the company has provided with additional 7 permanent workplaces.
"The project has been implemented in accordance with the best technical and international standards and is aimed at producing clean electricity, protecting the environment and ensuring reliable and uninterrupted operation of the national electricity network of Kazakhstan. This is our third project in the region. The total capacity of our power plants has reached 176 MW", - said Mr.Yevgeniy Grebennikov, General Director of "KazSolar 50" LLP.
In addition to implementing investment projects, investors are actively involved in social projects of the region.
"By supporting of local initiatives, the company plans to provide charitable assistance to the Shetsky district of Karaganda region in the amount of $30 thousand for the construction of a recreation area at the site of a spring water source in the village of Aksu-Ayuly with landscaping, arrangement and improvement of play areas", - said Mr.Madi Issekeyev, Regional director of"KAZAKH INVEST" National Company" JSC.
At the same time, within 15 years, investors plan to donate about $150 thousand to charity to allocate educational grants and support youth projects.